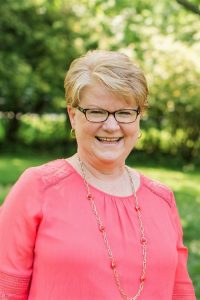 Teaching
Berdie has been teaching piano for more than 25 years, and she absolutely loves it!
Her goal as a piano teacher is to provide every student with a strong musical foundation.  This comes about with having a fun and relaxed learning environment and a love for music that will last a lifetime.
She treasures the opportunity as a piano teacher to get to know the uniqueness of each student and their personalities, their interests and hobbies and even their families.  This is accomplished by taking the time to get to know each student.  Each lesson is customized in a way to best inspire, motivate and meet each student's learning needs.
When students take lessons from her, they are learning so much more than how to play the piano.  This is because music is math, art, history, foreign language, and science.  She incorporates all of these into her teaching.  Sometimes these concepts are learned through fun games.
The Bowlsby Music Studio opens students up to their own musical journey.  What's going to inspire each student is going to be different.  Berdie's desire is to open those doors.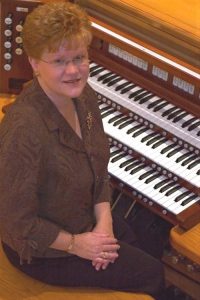 Musical Bio
Music has really been a central part of her life.  She started playing piano at the age of six.
While in high school, Berdie started playing piano and organ for her church.  She sang in various choirs while in high school and college, and continued singing after college in churches and for special events.
Berdie has continued to played piano and organ for churches over the years.  She received a BS in Music with an emphasis in Organ Performance.
♦ Currently teaches private piano and organ students of Beginning, Intermediate and Advanced levels - ages 3 1/2 on up
♦ Regularly attends continuing education and teacher training, in order to keep her teaching skills up-to-date with the latest methods
♦ Accompanies church choir weekly on the piano
♦ Plays piano and organ for church services, vocal, and instrumental groups
♦ Featured pianist and organist at a church in San Jose, CA
♦ Was the first teacher in the San Ramon Valley area to teach the new and exciting Wunderkeys Preschool Piano Program
♦ Taught preschool music classes in San Jose, CA
♦ Served the San Jose Chapter of the American Guild of Organists as Coordinator and Planner of the annual Organ Student Recital from 2004-2012
Berdie and her husband have two grown children, a son-in-law, and three very special grandchildren.   When she's not teaching, she loves to spend time with her family, grandchildren, and friends.  She also likes to garden, read, sew, volunteer at her church, and play the piano and organ.                                    
A Gift
Studying music is one of the most rewarding and satisfying experiences an individual can have.  It is one of the greatest gifts anyone can receive.  
The dividends pay off.