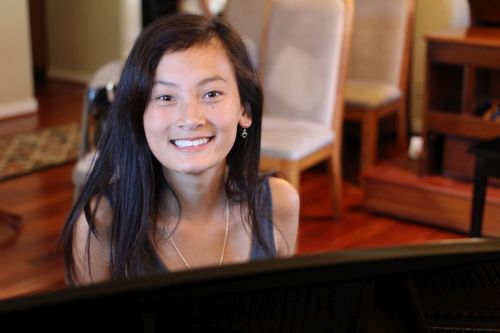 "My daughter was a student of Berdie's for approximately 3 years from the ages of eleven through fourteen.   From the very first lesson, we were very impressed with Berdie's gentle but persuasive way of teaching.  
Berdie had a way of making the lessons enjoyable and fun.  I was very impressed by how far Cayla's piano abilities grew in the short time that she was taking lessons with Berdie.  
 
Sadly, we moved away and no longer have Berdie as Cayla's piano teacher.  We have been looking for a new teacher, however, no one has come close to Berdie.  My daughter said, "I want Berdie back!"
~ Margo, Parent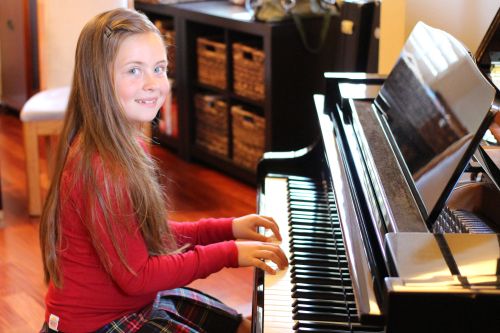 "I would like to say "Thank You" to Berdie for introducing our oldest daughter to the wonderful world of piano. For the better part of the last three years, our daughter has been receiving lessons from Berdie. Right off the start I could tell how comfortable and inviting her teaching environment was for our daughter.  
The format that she teaches in, along with the fun recitals she coordinates twice a year, is rewarding for us parents to bare witness to our children's progress.  She has been incredibly encouraging in our daughter's interest in piano.  She has been terrific!"
~ Jacob, Parent
"We learned many techniques that were new to us such as theory and ear training.  Mrs. Bowlsby always made learning fun and interesting.  She is a very warm, kind, and friendly teacher and she always encouraged us to do our best.  She gave us the greatest gift of all--the love of music."
                                                                                                                         ~ Michelle and Allyson, Sibling Students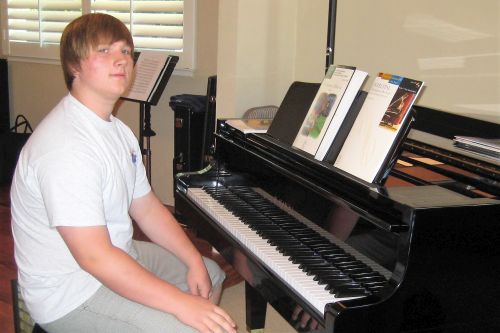 "I would like to take this opportunity to say I appreciate so much all the piano music you have taught my son Andrew for these last four years.  He has flourished in his technique and expression when he plays his pieces, as well as increased in his love of music. 
I also want to let your future students know that you too are a wonderful pianist.   It was an honor to see you perform your wonderful talent, not only on the piano, but the organ as well. 
You are an encourager to practice often and always praise to help the student keep up the good work."
~ Melody, Parent
"Berdie has a special way of connecting with children as she truly cares about them and wants them to succeed in music.  Her love for music is very evident and this is demonstrated in her teaching skills."   
                            ~ Linda, Parent